Burton and Garran Hall has an in-house Transport Team that does shopping trips once term starts and two trips to Canberra's tourist attractions per term (think of lookout points, light shows and cultural festivals!)
Shopping Trips
We run twice weekly shopping trips to assist residents in collecting and transporting groceries.
When: Every Monday and Friday from 5:15 PM to 7:00 PM
Where: Belconnen Westfield (includes Coles, Woolworths, Aldi, Big W, Kmart, Target, clothing stores and many other shops)
Bring: Shopping bags and money for food
To make sure you have a spot on the bus please sign up here: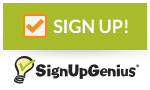 To stay updated on all other trips planned, join the Facebook group here.
If you have any questions check the bus noticeboard or ask one of your friendly B&G transport assistants. We look forward to meeting you on our travels!